Ken Silva: NFL Should Concede That Violence Is Worse Than Marijuana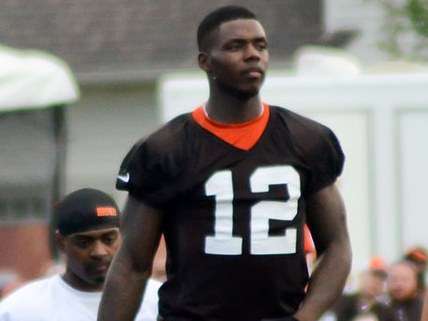 Is smoking pot more reprehensible than beating women? That's something the NFL will have to decide soon, as league officials consider the future of superstar Cleveland Browns receiver Josh Gordon (pictured), who faces a year-long suspension for failing a drug test earlier this year. By contrast, Baltimore Ravens running back Ray Rice was suspended him for a grand total of two games after a video surfaced of him dragging his unconscious wife from an elevator.
It's time, writes Ken Silva, for the NFL to address the NFL's current hypocritical stance of punishing non-violent offenders worse than wife beaters.