How I Spent My Summer Vacation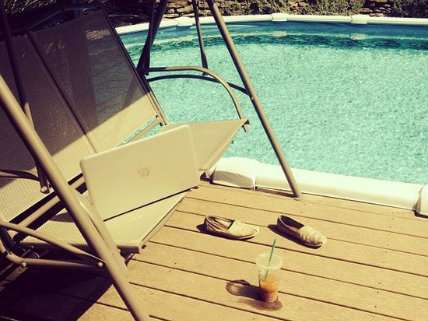 Last week while away from Reason, I was busy guest-blogging up a storm at Andrew Sullivan's place. And between the "libertarian moment" backlash, the events in Ferguson, Robin Williams' death, and a flurry of sex work-related articles at The Week and Time, I had plenty of material to work with. So here's a quick roundup of my recent posts at The Dish, should you be so inclined to take a look.
On libertarianism:
– What 'Libertarian Morality' Looks Like
– Where Are the Libertarians on Ferguson? Here, LMGTFY
– What Everyone Misunderstands About the Libertarian Moment
On Robin Williams & mental health:
– It's Okay Not to Feel Anything When a Celebrity Dies
– Depression, Success, & Lies of the Mind
On porn and prostitution:
– Every Sex Worker Is Somebody's Daughter
– Playing the Prostitution Shame Game, With a Little Help From Hyperbole & Fear
– Playing the Prostitution Shame Game, Part II
On sexual assault and consent:
– What Could Actually Prevent Campus Rape?
– Consent, California Style
On food & drugs:
– Improving the FDA
– Improving the FDA, Part II
– Peer-Reviewed Produce?
– Who's Really Making Marijuana Users 'Lab Rats'?
Miscellaneous:
– Ohio Abortion Clinics Fight to Stay Open
– This Is Why Men Need Feminism
– Where Are These Kids' Parents? Ask the Cops
– The Mom Behind National Sex Offender Registries Wants to Scale Them Back
– You Might Be a Millennial If…
– The Nanny State Shouldn't Baby Working Parents