Obama Taking Brief Vacation Break, 'Please Delete This Email' Writes White House Official, The Sexbots Are Coming: P.M. Links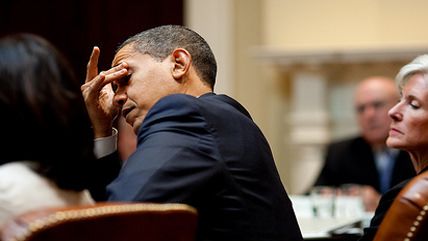 New Line Cinema

President Obama is still at Martha's Vineyard, but on Sunday he's making a trip back in D.C. that is "shrouded in mystery," and will be back on vacation on Tuesday.

The Ferguson Police Department this afternoon released the name of the officer who shot Michael Brown: Darren Wilson. The shooting and subsequent protests are a "turning point" in race relations and police action, "and we must learn from it," says Rep. Elijah Cummings (D-Md.).
"Please delete this email," begins a message uncovered from a top Obama administration health official, and House Republicans want to know why.
Ukraine claims that it partially "destroyed" a column of Russian military vehicles that crossed the border after nightfall. Russia denies having sent the convoy, but a few journalists say they saw it.
Iraq's Sunni minority is eager to work with the new prime minister and end political deadlock.
Jeb Bush doesn't want medical marijuana to be legalized in Florida. Sounds like he doesn't want to ever get elected president, either.
Distraught by low voter turnout, Los Angeles is considering giving out cash prizes for casting ballots.
A new FBI statistic suggests that 80 percent of law enforcement officials throughout the U.S. are overweight. Put the donut down and back away slowly.
The saddest who-said-it quiz all week pits Hillary Clinton against John McCain.
You'll be boning a robot by 2025 says one team of optimistic, frisky researchers.
Follow Reason and Reason 24/7 on Twitter, and like us on Facebook. You can also get the top stories mailed to you—sign up here.