David Harsanyi: Seriously, What Is John Kerry Doing?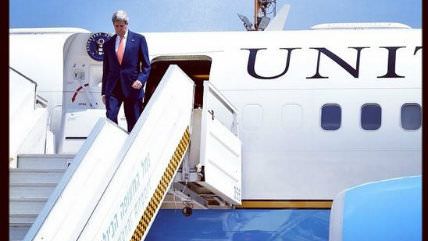 (State Department/Instagram)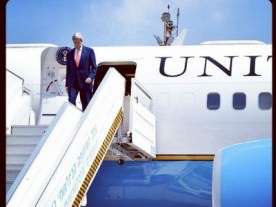 Egypt, Israel, Fatah, Jordan, and Saudi Arabia—ostensibly all allies of ours—agree that Hamas' power should be neutralized and the influence of the Palestinian Authority expanded. This development, writes David Harsanyi, might be something the United States would be interested in heeding. But during Secretary of State John Kerry's recent misadventure in the Middle East, he ignored an Egyptian-led cease-fire effort. Instead, Kerry offered a proposal driven by Qatar and Turkey, two of Hamas' allies and Israel's antagonists.
Kerry, a longtime ally of Israel, has changed his tone considerably since joining the administration, Harsanyi points out. Maybe the United States doesn't want to take sides anymore. Maybe the Obama administration's recent dealings in the Middle East reflect this attitude. Because we have either an incompetent secretary of state or a momentous shift in Middle East policy.