Walmart Won't Sell Beer to Dad With Teen In Tow
Walmart cashier prevents 57-year-old man from buying alcohol because he might share it with his teen daughter. And this isn't an isolated incident.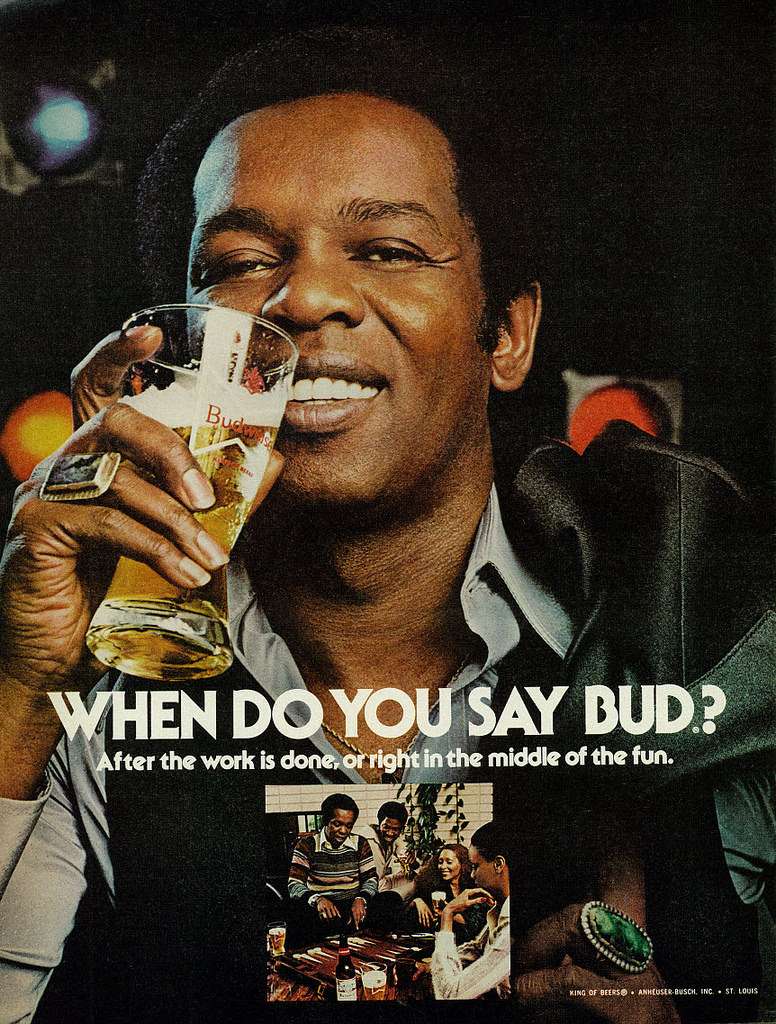 Via The Des Moines Register, your latest tale of our nanny culture gone nuts. This story comes courtesy of an Ames, Iowa, Walmart, where a man named Jim Davis was barred from buying a bottle of Smirnoff and two six-packs of Budweiser. The reason? Because he had his 15-year-old daughter with him.
Nevermind that Davis himself is far above the legal drinking age. A Walmart cashier refused to sell alcohol to the 57-year-old after carding his teen daughter, who had no ID. In an email, a customer service rep told him it was part of new efforts the chain was testing to discourage underage drinking.
"In order to ensure that alcoholic beverages and tobacco are not sold to minors, Walmart is testing point-of-sale age checks in some locations across the country," the customer service statement read. "By testing this, we hope to discover the best methods for ensuring that products are not sold illegally to minors. In addition, to comply with federal laws, stores may ask for the ID from individuals within a group other than the person making the purchase."
Not quite sure what the spokesperson means by "testing point-of-sale age checks in some locations." Isn't checking ID for alcohol sales is already a practice everywhere? Group ID checking might make sense when you have a horde of young people. (As a bunch of 19-year-old college kids, we knew better than to go into the grocery store with the 21-year-old friend buying the beer.) But when you have a parent buying alcohol with a teen in tow? Absurd.
The Register writer, Lee Rood, said she* contacted Walmart for a response but two spokespeople promised to answer her questions "then did not respond for two weeks or return subsequent messages." After Rood's article was published Monday, she was able to get in touch with Brian Nick, Walmart's director of national media. "What happened is not consistent with the intent of our policy," Nick said.
"The last thing you want to do is create an atmosphere where people feel they can't be in the store purchasing things with their children."
According to Nick, Walmart's official policy for alcohol is merely to check the ID of whomever's doing the purchasing if they appear under 40. He told Rood the policy would be clarified in Ames and Des Moines, "where readers reported similar experiences." Apparently this isn't just an isolated incident of employee idiocy.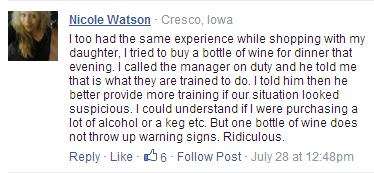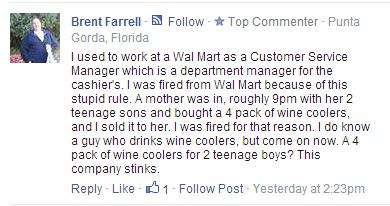 In the recent Reason-Rupe millennial poll, a majority (54 percent) said policies aimed at preventing underage drinking are ineffective, and 22 percent said these policies "create more problems than they solve."
* I previously misgendered Rood. Sorry!