House to FDA: We Need Better Sunscreen Now! Because Cancer.
(shelleylyn / photo on flickr)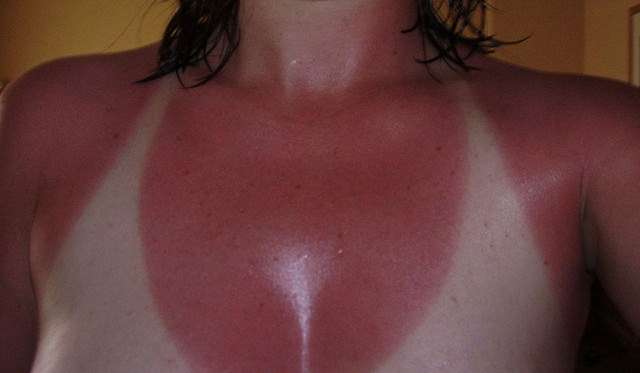 Just in time for fall, Congress is nudging the Food and Drug Administration (FDA) to accelerate the approval process for several new sunscreen ingredients. Most have been in wide use in Europe and around the world for the better part of a decade.
The Sunscreen Innovation Act, which passed [the House] on a voice vote, would impose deadlines on the FDA to ensure it approves existing and future sunscreen ingredient applications faster.

A nearly identical bill is pending before the Senate Committee on Health, Education, Labor and Pensions. Sen. Johnny Isakson (R., Ga.), a principal sponsor of the bill, said he expects the Senate will vote on a version in September. The other main sponsor is Sen. Jack Reed (D., R.I.).

"If you've got products that are being used around the world that you can't use in the U.S. because the process has stalled—that's just inexcusable," said Mr. Isakson, who has had melanoma.
The FDA responded to the congressional action…by putting out a press release that was almost, but not quite, entirely unrelated to the actual question of the glacial approvals process.
Commissioner Margaret Hamburg touted the FDA's actions to reduce the incidence of skin cancer, including some very strongly worded warnings on sunlamps. So there's that. The press release also included a link to some tips on sun safety, including a suggestion to wear effective sunscreen.
Here's a crazy idea to increase sunscreen use and effectiveness: What if there was a brand that was easier to spread? Or protected against a broader spectrum of light? Or caused less skin irritation? Oh wait.
Of course, even if the FDA takes Congress' push seriously, none of this will help the sunburned schoolchildren of America in districts where the skin protectant has been banned: