Gaza Continues to Explode, France Offers Asylum to Christians from Iraq, Another Gay Marriage Ban Struck Down: P.M. Links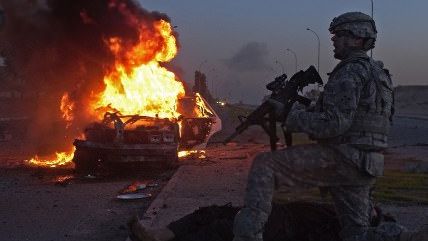 U.S. Army

Raids and airstrikes continue in Gaza after a truce ended. Hamas infiltrated a Jewish village and killed Israeli troops. Civilians in a park were killed in an explosion. Residents blame Israel. Israel says it was a misfired Hamas rocket.

A federal appeals court panel has struck down Virginia's ban on same-sex marriage recognition. The court also has jurisdiction over North and South Carolina, West Virginia, and Maryland.
France is offering asylum to Christians from northern Iraq being driven out by the Islamic State, which has ordered them to convert or die.
Liberia's president has closed most border crossings and instituted quarantines to try to contain its Ebola outbreak.
Amazon.com has launched a service for customers to purchase 3d-printed items.
Human Rights Watch and the American Civil Liberties Union put out a joint report today showing that America's surveillance programs are making it more difficult for government officials to speak anonymously to journalists. So … working as intended, then?
Follow us on Facebook and Twitter, and don't forget to sign up for Reason's daily updates for more content.