GOP Wants to Fund Israeli 'Iron Dome', Smokers Live Longer Than Obese, We're Going Extinct: A.M. Links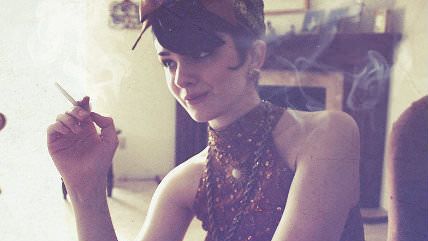 Fugure/Flickr

Speaking in Los Angeles Thursday, President Obama touted "economic patriotism," which apparently involves keeping companies headquartered here by fiat. The president called on Congress to pass a bill ending the "unpatriotic tax loophole" that allows U.S. companies to acquire foreign companies and "invert" business overseas.

Exhausted by doing something surprisingly sane last week, Senate Minority Leader Mitch McConnell (R-Ky.) is promoting GOP legislation providing emergency funding for Israel's Iron Dome missile defense system. "Republicans are united in support of our ally Israel," he said yesterday.
Israeli and Palestinian forces clashed in the West Bank Thursday night, after the Fatah government there called for a "day of rage" in solidarity with Gaza.
The U.S. Second Circuit Court of Appeals sided with the Food and Drug Administration in a lawsuit filed by activists seeking to end the use of antibiotics in livestock feed.
Researchers from the National Cancer Institute found that smokers live longer than the very obese.
Federal agencies' next college campus meddling may involve transgender student accomodations.
Scientists say we may be in the early days of the planet's sixth mass biological extinction event.
Follow Reason and Reason 24/7 on Twitter, and like us on Facebook. You can also get the top stories mailed to you—sign up here.