Obamacare Continues to be a Drag on Democrats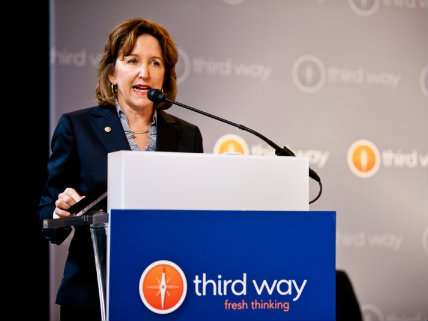 Even in blue state races where Democrats are currently running ahead, opposition to Obamacare is far stronger than support.
As The Washington Post notes, new polling from NBC-Marist shows that Sen. Mark Udall, a Democrat from Colorado, and Rep. Gary Peters, a Democrat from Michigan who is running for Senate, are both holding leads.
But even in these relatively blue states, both of which went for President Obama in 2012, Obamacare doesn't seem to be helping. Via the Post:
In Colorado, 46 percent of voters say they "strongly" believe that passing Obamacare was a bad idea. And in blue-leaning Michigan, 44 percent agree.
This only captures the extremes—those who believe passing the health law was strongly a good idea or strongly a bad idea. But it's indicative of where the intensity is, as well as the difficult time that Democrats have had converting the law into a political success, even as the major public failures of last fall have been smoothed over.
You can see something similar at work in North Carolina, where Sen. Kay Hagan, a potentially vulnerable Democrat who has sometimes been portrayed as a strong advocate of the health law because of her arguments for expanding Medicaid, is being hammered for her support of the law by her opponent, North Carolina House Speaker Thom Tillis. North Carolina obviously isn't a blue state, but it is the state with the third-highest Obamacare enrollment in states that relied on the federal exchange.
Yet Hagan doesn't really highlight her vote for Obamacare. And when asked about the issue by Politico, a spokesperson for the campaign brought up the candidate's support for "fixes to the health care law to make it work better." Hagan even took the unusual step earlier this year of sending out an anti-Obamacare mailer against her Republican counterpart, needling him for once having called the health law "a great idea."
This isn't totally unexpected. Obamacare has always struggled in the polls. Democrats have been pushing the empty "fix-it" line for a while. And in the special election in Florida's 13th congressional district, which was fought partially over Obamacare, a little known Republican candidate came from way behind to beat a Democrat with a lot of name value. Sink's support for the law was wishy-washy, but even still, distancing herself from it didn't seem to help. That's the problem for at least some Democrats this November. They can't back too far away from the law, but, given the energy of the opposition, they can't easily support it either.