NYPD Claims Drone Posed Threat to Cops. Let's Go to the Record.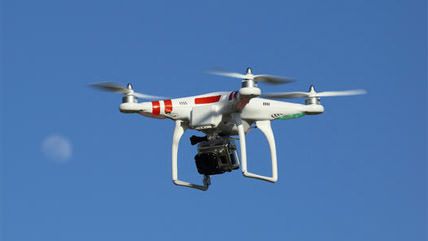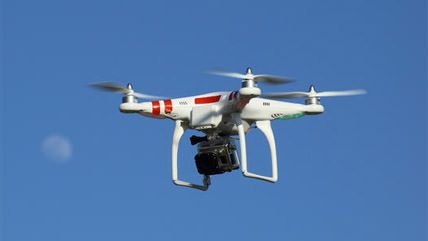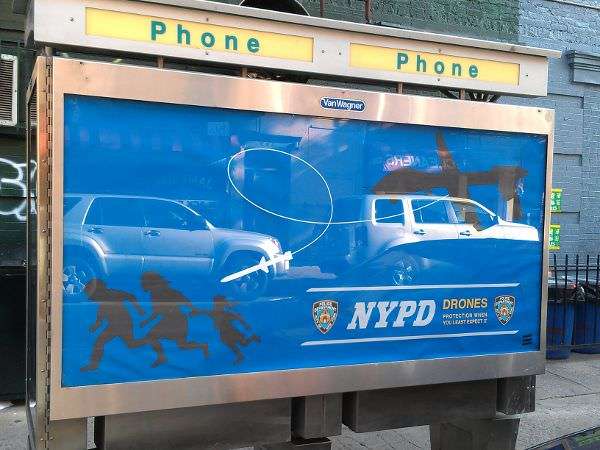 The New York City Police Department (NYPD) on Monday arrested Wilkins Mendoza and Remy Castro on charges of felony reckless endangerment, claiming that the two men had put the lives of officers at risk by flying a drone dangerously close to a police helicopter. However, Mendoza and Castro, who were in court on Tuesday, maintain that the officers instigated the situation, and now there's evidence that lends some credence to their claim.
Let's let the cops tell their side of the story first. From the New York Post:
Two drones nearly took out an NYPD chopper over the George Washington Bridge … law-enforcement sources told The Post.

The Aviation Unit helicopter was on patrol around 12:15?a.m. when it had to swerve to avoid the small, unmanned aircraft, the sources said.

The NYPD pilots "observed flying object[s] at 2,000 feet in vicinity of the George Washington Bridge, then circling heading toward the helicopter," a police report said.

"The officers were forced to change their course to avoid a collision."

One source called it a "very dangerous" scenario.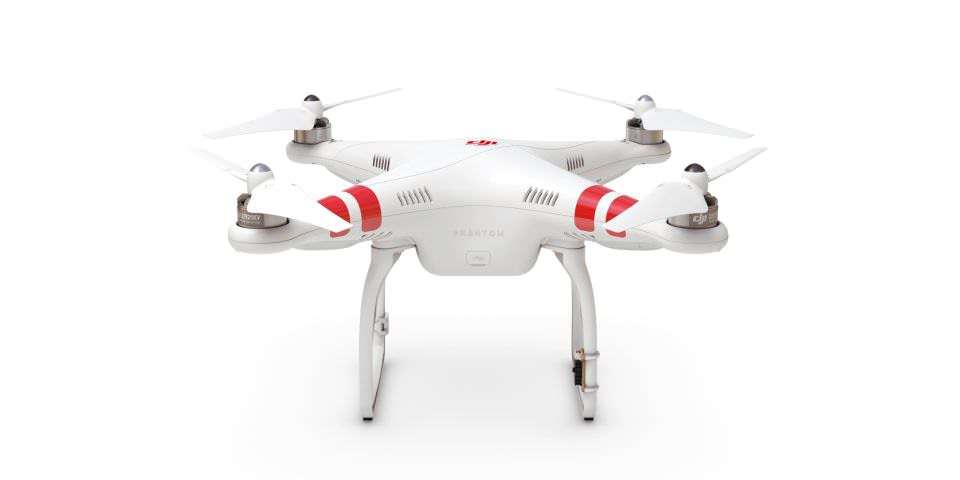 The drones in question are DJI Phantoms, which weigh about two pounds.
LiveATC.net, a site that publishes air traffic control recordings, got a copy of the incident, and it doesn't sound nearly as dramatic as the way the boys in blue told it. You can listen to it here and judge for yourself.
Vice's Jason Koebler highlights some significant differences:
There's nothing in the recording to suggest that the helicopter pilot ever feared he'd crash, and there's nothing in the recording to suggest that a near collision is the reason the two were charged. The officer flying the helicopter originally believed it was a military drone.
An NYPD representative assured that the drone "flew very close" to the helicopter, but as Koebler suggests, the only time the drone flew near the cops was "after the chopper pilot decided to chase the drone."
Furthermore, the cops seem to have been grasping at straws to charge Mendoza and Castro with something. "We really don't know exactly what we have, maybe a reckless [endangerment]. Not sure what exactly we got. Seems to me, if they were at 1,000 feet, they'd have to be operating that thing recklessly, regardless of whether or not it was a toy," one officer was recorded saying.
Unfortunately, one city councilman, Paul Vallone, has already jumped on this case, slapping it together with vague claims about terrorism, and is drafting legislation "to give the police department and fire department the ability to make a decision about drones without restriction. They should be allowed to take whatever measure necessary to regulate them." Hopefully that never takes off.