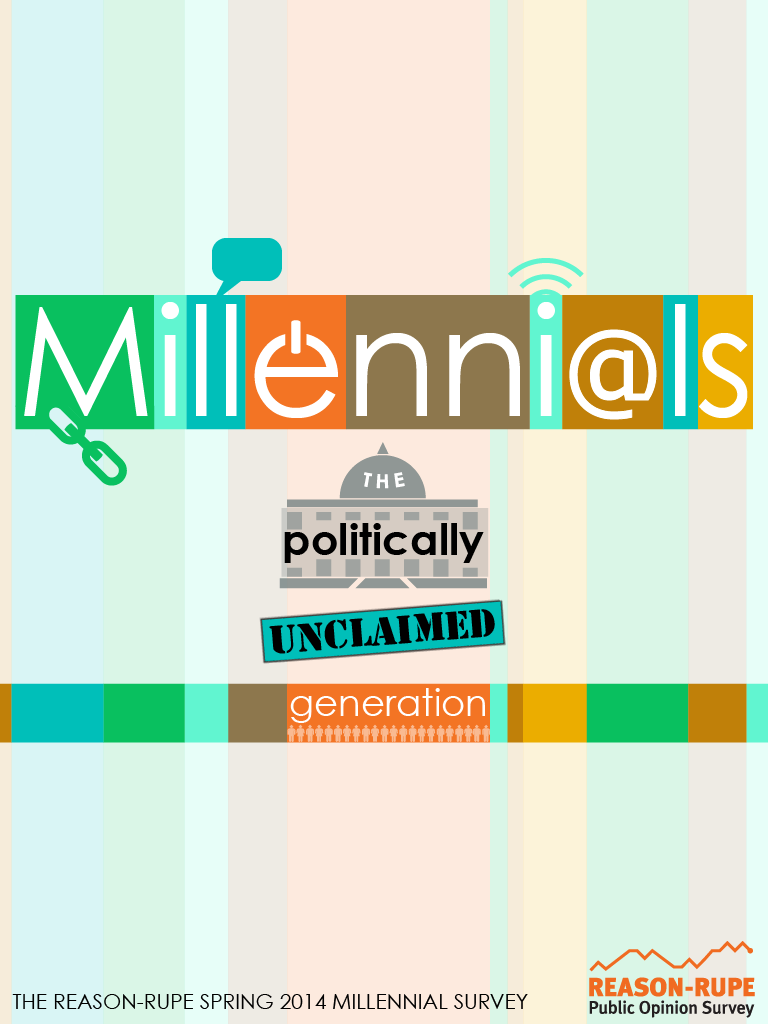 Reason-Rupe has a new survey and report out on millennials—find the report here.
American millennials, ages 18-29, are one of the largest, most diverse cohorts in the nation's history.
Fifty-six percent self-identify as Caucasian, 19 percent as Hispanic, 15 percent as African-American or black, six percent as Asian, and four percent as another race. In contrast, 73 percent of their parents' generation, the Baby Boomers, are white, 10 percent are Hispanic, 11 percent are black, and four percent are Asian.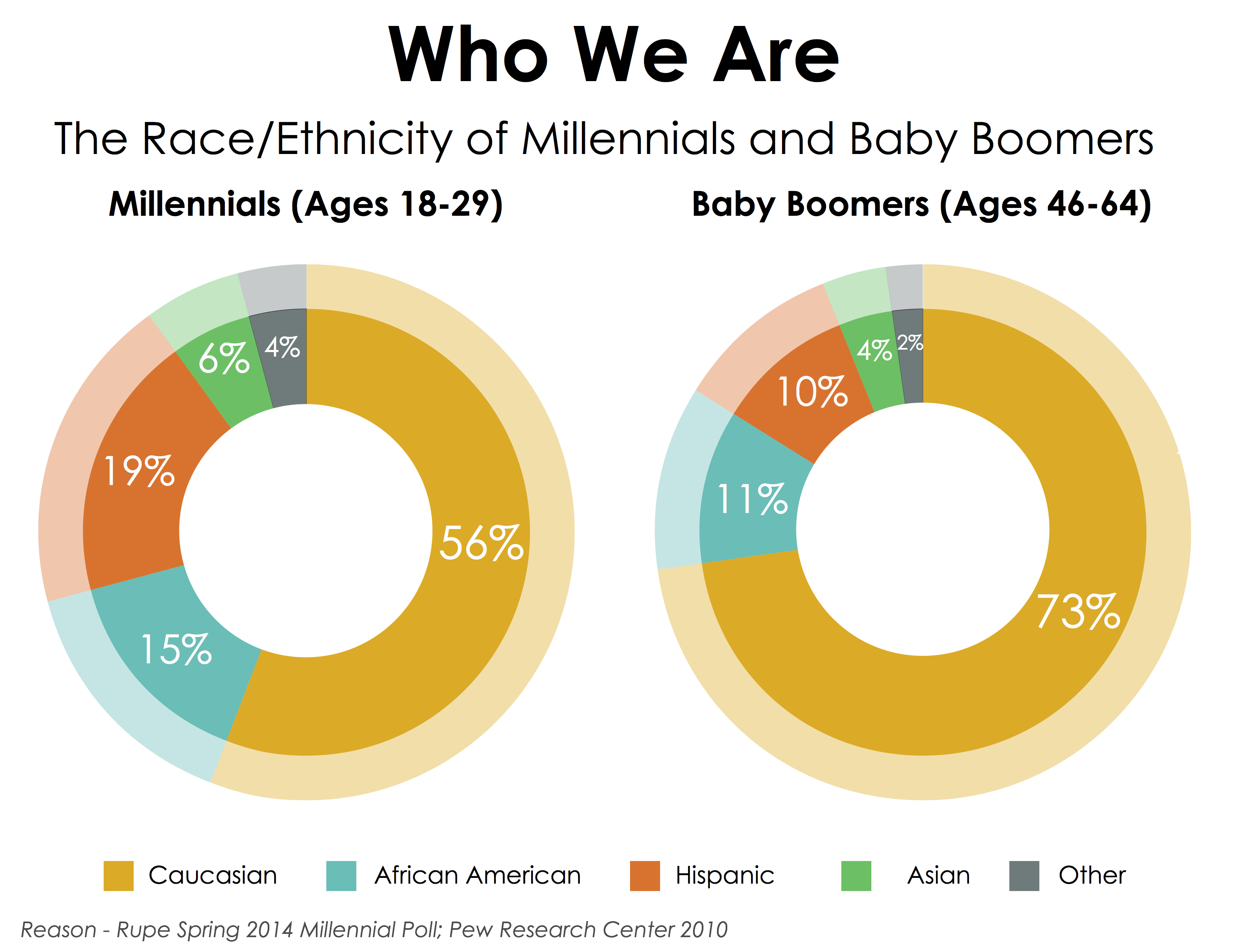 Millennials are also more likely to be members of families who have more recently come to the United States. The Pew Research Center reports that 14 percent of millennials were born outside of the United States and 11 percent have at least one immigrant parent. In contrast, only five percent of the Baby Boom generation had at least one parent who was foreign-born. Millennial nativity is actually most similar to the generation born before and during World War II, many of whose parents came to the U.S. during the immigration wave of the late 1800s.
Latino and Asian American millennials are more likely than African-American or Caucasian millennials to come from newly arrived families. Pew reports that among all adult age groups, 51 percent of Hispanics are immigrants and 20 percent are children of immigrants; 74 percent of Asian Americans are immigrants and 19 percent are children of immigrants.8 Eight percent of blacks and four percent of whites are foreign-born.9 America's foreign-born are fairly recent immigrants, with nearly two-thirds arriving after 1990.10
About a fifth of millennials are college graduates, four in 10 are current college students, and another four in 10 are not currently in school. Roughly a third of millennials report working full-time, and another third list going to school as their primary vocation. Another third are under- or unemployed.
Not many millennials are homeowners yet. Only 19 percent say they currently own their house or condo, and 38 percent rent their apartment. Among Americans over 30, by contrast, 71 percent own a home and 25 percent rent.11 Thirty-five percent of millennials say they still live at home with their parents—half of these millennials also say they are under- or unemployed.
Most millennials are unmarried—71 percent—while 20 percent are married. This is half the marriage rate of their parents' generation when they were the same age, according to the Pew Research Center.12
A third of millennials say religion is "very important" in their lives, 32 percent say it is "somewhat important," 17 percent say it is "not too important," and 22 percent say it is "not at all important."
To learn more about millennials, check out Reason-Rupe's new report.
Emily Ekins discusses millennials with ReasonTV here