A.M. Links: Democrats Target Supreme Court, Obama Sending More Troops to Iraq, Bodies of Kidnapped Israeli Teenagers Found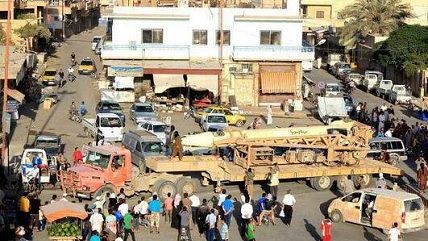 Twitter via Gateway Pundit

Democrats think they have a winner in running against the Supreme Court this November.

President Obama told Congress he would be sending about 200 more troops to Iraq. The Council of Representatives, Iraq's parliament, will meet for its first session since elections in April, while the Islamic State in Iraq and Syria is showing off scud missiles in its possession in Syria.
The bodies of three Israeli teenagers kidnapped in June were found north of Hebron. Prime Minister Benjamin Netanyahu called the perpetrators "animals" and said Hamas would pay.
The president of Ukraine said he was abandoning a unilateral ceasefire with pro-Russian separatists in the east of the country and sending the military back in.
The ruling coalition in Japan plans on reinterpreting the country's constitution to permit a larger role for the military.
Google announced it was shutting down Orkut, a social networking site popular in Brazil and India.
Follow Reason and Reason 24/7 on Twitter, and like us on Facebook. You can also get the top stories mailed to you—sign up here.