A.M. Links: ISIS Declares 'Caliphate' in Iraq, Bill Clinton Pushes Pot Legalization, Facebook Is Manipulating Our Feels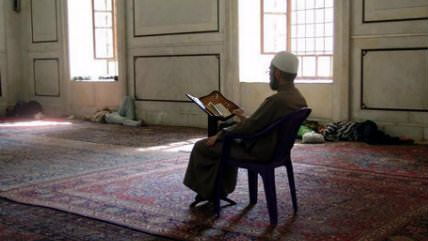 stobkcuf/Wikimedia

Jihadist militant group ISIS has declared that it is establishing a caliphate—a state ruled by strict Islamic law, and a longtime goal of many jihadists—on the territories it controls in Iraq and Syria.

Former Procter & Gamble CEO Robert McDonald will be nominated by President Obama to serve as the new Veterans Affairs secretary. "He comes with the credentials they need at this time: management expertise and someone who has made a living making tough decisions," said Bob Wallace, executive director of the Veterans of Foreign Wars.
Bill Clinton urged states to step up their "laboratories of democracy" game and start experimenting with marijuana legalization.
Though the FDA's had ample time to meddle with small American craft brewers and cheesemakers lately, the agency is apparently too busy to inspect more than 1-2 percent of food imported from abroad.
As the nation—or at least businesses and the chattering classes—anxiously await today's Hobby Lobby decision from the Supreme Court, a poll shows 53 percent of Americans support Obamacare's birth control mandate without exceptions for religious beliefs, while 35 percent are against it.
Organizers for Initiative 71, a measure that would fully legalize marijuana possession in the District of Columbia, say they've gathered nearly 60,000 signatures, almost three times the amount needed to get the issue on the November ballot.
Facebook frequently tweaks the user experience subtly for the purpose of product development, but the company has now revealed that some changes were part of a psychological experiment on whether different kinds of content could manipulate users' emotions. The move is being widely panned as unethical.
Follow Reason and Reason 24/7 on Twitter, and like us on Facebook. You can also get the top stories mailed to you—sign up here.