White House Embroiled in Scandal Turns to Senate Majority Leader Who Went After President in His Own Party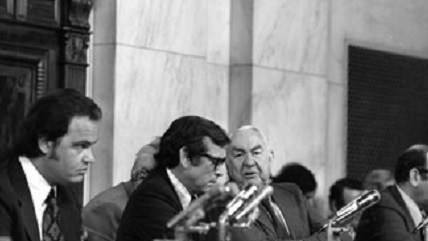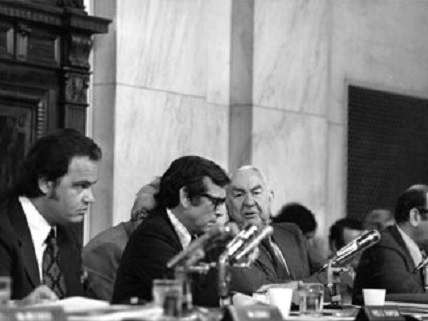 Howard Baker died yesterday at the age of 88. He was Tennessee's first Republican elected to the U.S. Senate since Reconstruction, eventually rising to the position of Senate Majority Leader. He left in 1985 but returned to Washington in 1987, as reported at the time by TIME Magazine:
The circumstances were similar: the White House was embroiled in scandal and a presidency tottered on the brink of disaster. At the Senate Watergate Committee hearings during the summer of 1973, an earnest Republican lawmaker from Tennessee became famous when he framed the essential question concerning Richard Nixon: "What did the President know, and when did he know it?" The answer led to Nixon's downfall.

Nearly 14 years later, another White House crisis is thrusting Howard Baker back into the headlines. This time, however, he may be the best hope to rescue a floundering President.
The White House has found itself once again—and perhaps has been perpetually since Watergate—"embroiled in scandal" with a presidency "totter[ing] on the brink of disaster." Who are the Democrats challenging President Obama on scandals ranging from the IRS to Benghazi to the NSA? Ron Wyden and Mark Udall come to mind, at least on the NSA. The Democrats speaking up about the IRS—now that that agency's excuses are tough to swallow even for some die hard partisans—happen to be up for re-election in November. And what Democrat in the Senate could you imagine President Obama calling on to rescue his presidency, rather than digging in further on the same tired partisan rhetoric of the last generation?