A.M. Links: Bombs Over Baghdad Again, Maybe; No Legal Pot in Arizona, For Now; Russia and Ukraine Discussing Ceasefire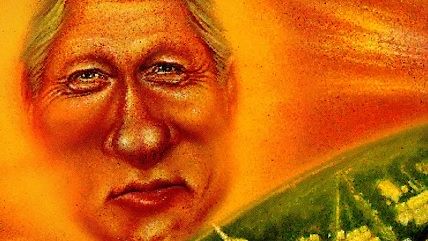 Reason

President Obama is reportedly considering an aerial bombing campaign in Iraq, something the country's prime minister expressed an interest in last week.

An initiative to legalize marijuana won't be on the ballot in Arizona this year—the group backing the measure has stopped collecting signatures.
The presidents of Russia and Ukraine discussed a ceasefire in southeastern Ukraine after a pipeline fire the Ukrainian government blamed on separatists broke out.
Several people were killed in a northern Nigeria venue where the World Cup was being watched.
Monday night's World Cup match between the U.S. and Ghana garnered 16 million viewers, a record for soccer in the U.S.
The Metropolitan Opera in New York City canceled plans to simulcast The Death of Klinghoffer after concerns the opera, which depicts the 1985 hijacking of a cruise ship and the killing of an elderly Jewish man, could provoke an anti-Semitic reaction.
Follow Reason and Reason 24/7 on Twitter, and like us on Facebook. You can also get the top stories mailed to you—sign up here.