Nick Gillespie asks: Will Anybody Really Miss Eric Cantor?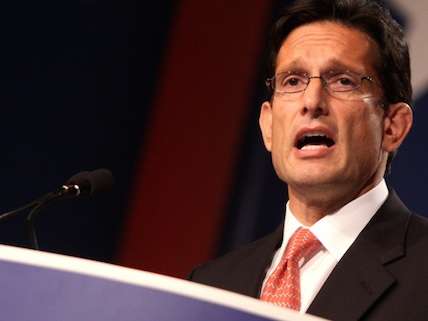 Will anybody really miss Eric Cantor, asks Nick Gillespie:
Probably not. Despite (or maybe because of) his position in the House Republican leadership and the historic nature of his primary loss, there was virtually nothing remarkable about him as a politician or a policymaker. The Republicans have dozens or hundreds or thousands more just like him. He's like a Dorito corn chip in those old Jay Leno ads: They'll make more.

Cantor exemplifies what Sen. Rand Paul (R-Ky.) just denounced as a "Chamber of Commerce"-style GOP legislator, "the same-old, same-old," standard-issue Republican who has brought the party to a historically low level of self-identification among voters.