A.M. Links: Hagel Admits Mistakes Were Made on Berghdahl, Rand Paul Pushing Immigration Reform, N.J. Shelling Out For Sixers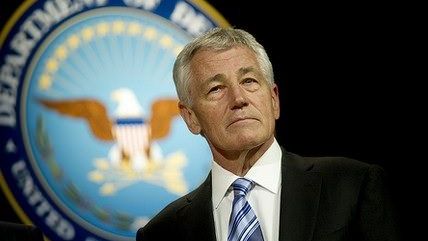 YouTube

Secretary of Defense Chuck Hagel says mistakes were made in the deal to swap Sgt. Bowe Bergdahl for five Guantanamo detainees.

Sen. Rand Paul (R-Ky.) is joining the push for conservatives to participate in immigration reform.
The gunman who killed two police officers and another person in Las Vegas last night was shot and killed by police, not his partner.
New Jersey is offering $82 million in tax credits to get the Philadelphia 76ers to practice in Camden.
Iraq's prime minister, Nouri al-Maliki, would like the U.S. to conduct airstrikes against insurgents in the country.
Ukraine's new president says he's ready to talk to opponents in eastern Ukraine, is pro-Russian separatists lay down their arms.
Follow Reason and Reason 24/7 on Twitter, and like us on Facebook. You can also get the top stories mailed to you—sign up here.