Hillary Says Clintons Were 'Dead Broke,' VA Audit Reveals 100,000-Man Wait List, IRS May Have Illegally Given FBI Tax Records: P.M. Links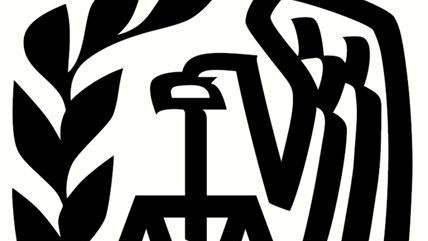 Hillary Clinton, who regularly charges hundreds of thousands of dollars to gab at people for an hour or two, claims the Clintons were "dead broke" after Bill left office in 2001.

A Veterans Affairs audit revealed that around 100,000 veterans have been affected by long hospital and clinic waits and that VA staffers have been falsifying records of appointments.
Documents obtained by a House panel suggest that the IRS may have illegally given the FBI 1.1 million pages of documents relating to taxpayers shortly before the 2010 midterm election.
Guantanamo Bay has more men up for release, but some are skeptical that "a positive attitude" and practicing yoga is a good enough reason to let them go. Perhaps the fact that the U.S. government defied the Constitution by detaining many of them without charges and has held them indefinitely despite being cleared for release would be more palatable to skeptics.
"When a two-liter cola is 99 cents and blueberries are over three dollars, something has gone very wrong," said Rep. Rosa DeLauro (D-Conn.), revealing that she has no grasp of commerce but intends to introduce federal soda tax legislation anyway.
The number of millionaires worldwide increased by 2.6 million last year, and 1.1 million of them are in the U.S. That means there are now more than 7 million millionaires in this country. Being called "one in a million" isn't so much a compliment as it is a statement of fact.
Follow Reason and Reason 24/7 on Twitter, and like us on Facebook. You can also get the top stories mailed to you—sign up here.