A.M. Links: New HHS Secretary Confirmed, Putin Skips Out on D-Day Memorial, Stay-at-Home Dads Doubled Since '80s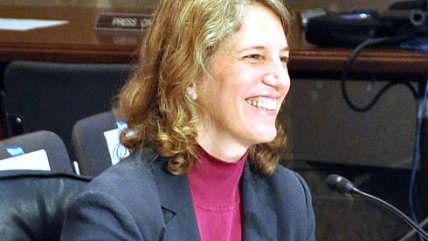 SenRockefeller/Flickr

It's official: Sylvia Mathews Burwell will take over as Health and Human Services Department secretary. The Senate confirmed Burwell Thursday by a vote of 78 to 17. 

President Obama joined kings, queens, and prime ministers on Omaha Beach this morning to mark the 70th anniversary of D-Day. Russian President Vladimir Putin skipped the beach memorial, though he is expected at a leaders' luncheon later. 
The number of stay-at-home dads has nearly doubled since the late 1980s, according to Pew Research Center. But almost a quarter of these 2 million men said they were home due to unemployment. 
A gunman opened fire at Seattle Pacific University yesterday, killing one and injuring two more before he was pepper-sprayed and tackled by a student building monitor. 
Canadian police have caught 24-year-old Justin Bourque, the man suspected of traipsing about Moncton, New Brunswick, like Rambo and fatally shooting three cops. 
North Korea said Friday that it has detained American tourist Jeffrey Edward Fowle for unspecified actions "contrary to the purpose of tourism." 
The world as it ought to be does not exist: University College London bans student Nietzsche Club for "promoting a far-right fascist ideology." 
Follow Reason and Reason 24/7 on Twitter, and like us on Facebook. You can also get the top stories mailed to you—sign up here.