A.M. Links: President Obama Mad About the VA, Deval Patrick Wants to See a 2016 Primary, Switzerland Rejects $25/Hour Minimum Wage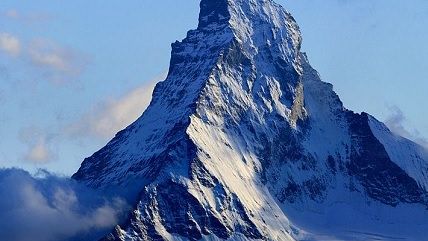 camptocampo.org/Wikipedia

President Obama is mad about something happening in his administration again. This time it's about mismanagement within Veteran's Affairs. An undersecretary for health has resigned.

Governor Deval Patrick (D-Mass.) says he'd like to see a Democratic presidential primary campaign, which is apparently not something all Democrats are willing to support publicly.
The Justice Department announced it was filing charges against government officials in China accused of cyber-espionage.
Russian President Vladimir Putin has reportedly ordered troops stationed near the border with Ukraine to return to their home bases.
Rebel forces in Libya loyal to retired General Khalifa Haftar stormed the Parliament, saying they had "suspended" the legislative body. The Libyan government maintained it was still in control.
Voters in Switzerland rejected a proposal to set the minimum wage at $25 an hour.
Follow Reason and Reason 24/7 on Twitter, and like us on Facebook. You can also get the top stories mailed to you—sign up here.