A.M. Links: Obamas Hold Assets Worth Up to $7 Million, Nintendo Faces Patent Lawsuit, Jupiter Storm Shrinking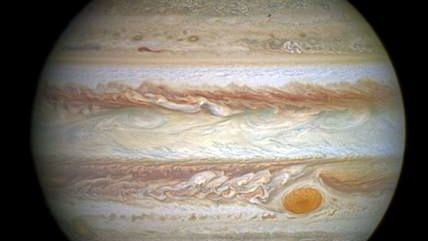 NASA/ESA

According to financial disclosure forms, President Obama and the First Lady hold assets worth between $2 and $7 million, mostly in Treasury bonds.

Philips is suing Nintendo over alleged patent infringements and seeking to get sales of the Wii U banned in the U.S.
Donald Sterling threatened to sue the National Basketball Association if it doesn't rescind a lifetime ban and $2.5 million fine levied against him.
In India's elections the Hindu nationalist Bharatiya Janata Party won decisively, setting up Narendra Modi to be the country's next prime minister.
Researchers at the University of Reading blame increasing thunderstorms on

climate change

high-energy solar wind.
New images from the Hubble Telescope show Jupiter's Giant Red Spot shrinking.
Follow Reason and Reason 24/7 on Twitter, and like us on Facebook. You can also get the top stories mailed to you—sign up here.