Obama's Brother Backs Out of Interview, First Female Native American Federal Judge Confirmed, Aaron Hernandez Accused of Two More Murders: P.M. Links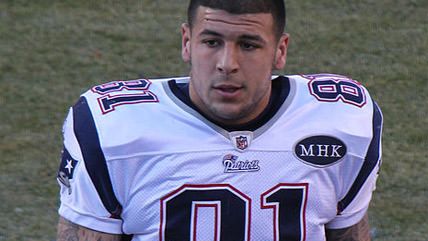 Jeffrey Beall wikicommons

President Obama's half-brother Mark Obama Ndesandjo backed out of an interview with Dinesh D'Souza because D'Souza has been indicted for violating federal campaign financing laws.

The Senate confirmed Diane Humetewa as the first ever female Native American to become a federal judge.
General Motors today announced a recall on 2.7 million cars, bring their total recall count this year to 10 million vehicles.
Hundreds of workers from McDonald's, Burger King, and other fast food restaurants went on strike for higher wages in the U.S. and worldwide. Line cooks of the world, unite!
North Dakota is appealing a decision by a federal judge who in April struck down the state's anti-abortion law. It prohibits abortions after a heartbeat can be detected.
Former New England Patriots player Aaron Hernandez has been indicted for a double homicide drive-by shooting that took place in 2012 (not to be confused with the 2013 slaying he's already accused of).
Follow us on Facebook and Twitter, and don't forget to sign up for Reason's daily updates for more content.