Chris Kjorness on How T-shirts Became Contraband in New Orleans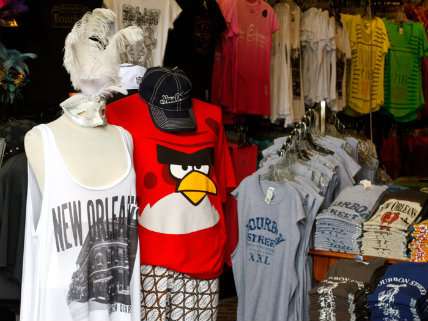 When New Orleans entrepreneur Ed Azemas opened his eponymous French Quarter clothing store, he never expected to be dealing in "illegal merchandise." But that's exactly what he ended up doing—at least according to an official notice from the City of New Orleans that was posted on the store's facade last fall. The illicit goods Azemas and 12 other French Quarter merchants are accused of selling? T-shirts.
The battle over French Quarter t-shirt shops is just another in a series of episodes that pit neighborhood groups against New Orleans businesses, while the city tries its best to play middleman. The real winners in this t-shirt battle are large corporations with the money and overhead to weather the ebbs and flows of city politics and zoning enforcement, explains Chris Kjorness.