A.M. Links: Rand Paul Wants Drone Killing Memos Released, CHIP Saves a Chihuahua, Separatists Claim Victory for Independence in East Ukraine Vote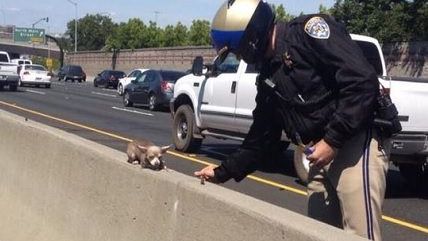 Twitter

In a New York Times op-ed, Sen. Rand Paul (R-Ky.) says he will fight the nomination to a federal judgeship of David Barron, who wrote at least two of several Department of Justice memos on the legality of extrajudicial killings, until Barron "frankly discusses his opinions" with the Senate.

Visiting New Hampshire for the first time since the 2012 election, Sen. Marco Rubio (R-Fla.) says he's ready to be president and that if he decides to run he won't seek a second term in the senate.
Three years after a magnitude 5.8 earthquake hit the nation's capital, the Washington Monument is open again.
Pro-Russian separatists in Donetsk, Ukraine held a vote seeking approval for an "Act of Independence" by the self-styled People's Republic of Donetsk and say 89 percent voted in favor of it.
Running for re-election, Lithuania's incumbent president Dalia Grybauskaite asked for loyalty ahead of the run-off round of voting on May 25.
Here's a story about the California Highway Patrol and a dog that ends with everyone getting home safe.
Los Angeles Clippers owner Donald Sterling does an interview and apologizes.
Follow Reason and Reason 24/7 on Twitter, and like us on Facebook. You can also get the top stories mailed to you—sign up here.