Sheldon Richman on Bill Clinton and Relations With Iran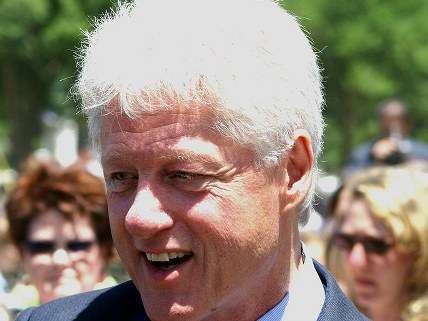 Tragically, writes Sheldon Richman, President George H.W. Bush passed up a chance for a rapprochement with Iran because, after the Soviet Union imploded, the national-security apparatus needed a new threat to stave off budget cutters in Congress. Iran became the "manufactured crisis," according to author Gareth Porter's new book by that title.
Doubly tragic, Bush's successor, Bill Clinton, compounded the dangerous folly by hyping the bogus threat. Why? That, according to Richman, might be a good question for progressives to ask possible presidential candidate Hillary Clinton, who enjoys basking in her husband's supposed presidential successes.