L.A. NAACP Head Resigns, GOP Benghazi Probe Continues, Prostitution Sting to Be Livetweeted: P.M. Links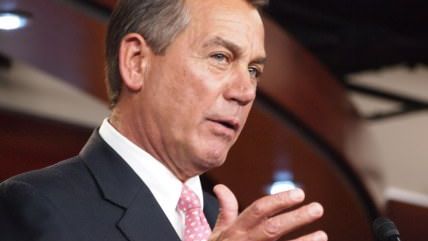 (Medill DC / photo on flickr)
Credit: Medill DC / photo on flickr

The head of the Los Angeles chapter of the National Association for the Advancement of Colored People (NAACP) has resigned following the controversy regarding Clippers owner Donald Sterling's racist language and his proposed (second) lifetime achievement award from the organization.

House Republicans will convene a special committee to investigate the Obama administration's handling of the attacks on the American consulate in Benghazi, Libya, says House Speaker John Boehner (R-Ohio). House Oversight Chariman Darrell Issa (R-Calif.) has subpoenaed Secretary of State John Kerry to testify.
The family of the boy who nibbled his breakfast pastry into the shape of a gun is still fighting with his school a year later over their disciplinary action against him.
Two Alaska State Troopers who appeared on a National Geographic channel reality show have been shot and killed after responding to a call in the small village of Tanana.
The Prince George, Maryland, Police Department says it's going to livetweet a prostitution sting.
The mayor of Seattle has announced a deal to raise the minimum wage there to $15 an hour, the highest in the nation.
Follow us on Facebook and Twitter, and don't forget to sign up for Reason's daily updates for more content.