A.M. Links: U.S. Wants African Intervention in South Sudan, De Blasio Agrees to Multi-Billion Dollar Contract for Teachers, Suicide Bombing in China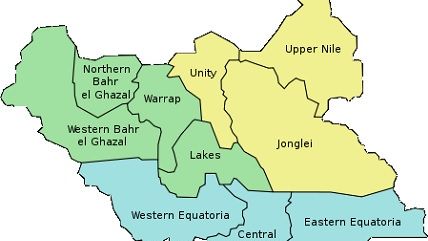 Wikipedia

The U.S. is pushing for the deployment of African troops in South Sudan, the continent's youngest country, warning of the threat of a genocide there.

Fifty-five colleges and universities who say they are cooperating with the Department of Education are being investigated for the way they handle sexual assault complaints.
The city government is proposing to turn pay phones in New York City into wi-fi hot spots. Bill de Blasio also agreed on a $5 billion-plus contract with the teachers union.
Authorities in China believe suicide bombers were behind a blast at a train station in the Xinjiang region.
At least 15 were killed outside of Abuja, Nigeria, when a car bomb exploded.
Malaysia released a preliminary report on the disappearance of Flight 370 and said the search might continue for up to a year.
Follow Reason and Reason 24/7 on Twitter, and like us on Facebook. You can also get the top stories mailed to you—sign up here.