Peter Suderman on How Boycott Research Explains Donald Sterling's NBA Ban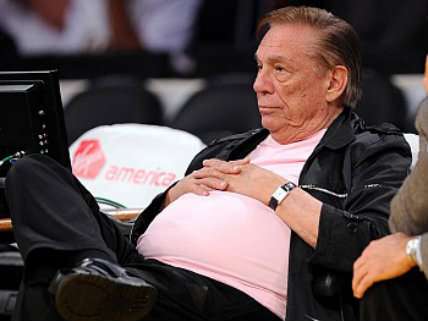 The outrage over L.A. Clippers owner Donald Sterling's racist remarks, caught on tape and published by TMZ over the weekend, has basically consumed the Internet over the last few days. People are angry and offended, and they're saying so. They're also calling for action. It looks like they just got it: This afternoon, the National Basketball Association (NBA) hit Sterling with a multimillion-dollar fine as well as a lifetime ban.
It wasn't the only action that people have talked about. Yesterday, before news broke of the suspension, Warriors coach Mark Jackson had strongly suggesting that basketball fans should stay away. "If it was me, I wouldn't come to the game. I believe as fans, the loudest statement they could make as far as fans is to not show up to the game," he said.
He's not the only who has talked about a fan boycott. Former Lakers player, and co-owner of baseball's L.A. Dodgers, Magic Johnson has called for a boycott, and the idea has come up on ESPN radio shows. There's a twitter hashtag making the rounds: #BoycottClippers.
How loud a statement can fans really make with a boycott? To some extent, writes Reason Senior Editor Peter Suderman, it depends on how you define success. Judged by their economic effects, they typically don't have much of an impact. But as Donald Sterling's harsh punishment shows, a corporation's concern for its reputation means that even the threat of a boycott can still make a difference.