Obama Approval Ratings at New Low, Air Force Blames Lower Quality Drone Pilots on 'Stigma,' New York Mets Boycott Reporter Over Fat Pitcher Joke: P.M. Links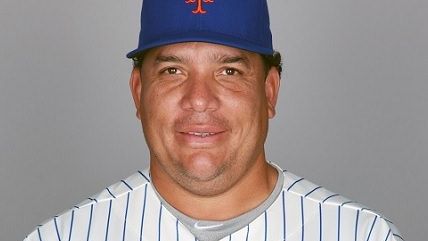 via ESPN

President Obama's approval ratings hit a new low of 41 percent in the latest Washington Post-ABC News poll.

Secretary of State John Kerry told an audience in Estonia that his country awarded government critics instead of sending them to prison just days after the Obama Administration appeared before the Supreme Court to argue against a New York Times reporter's attempt to avoid jail for declining to reveal a source.
The Air Force blames "stigma" associated with its drone program as the cause of "lower quality pilots" and recruitment issues identified in a report from the Government Accountability Office.
The Supreme Court upheld a rule by the Environmental Protection Agency concerning cross-state pollution created by coal-fired power plants, permitting the agency to regulate it.
The county government in Spotsylvania, Virginia, has put a cap on "special-event permits," forcing at least one couple to stop hosting weddings at their wedding venue. Neighbors complained last year about the potential for drunk drivers and other "safety concerns."
L.A. Clippers owner Donald Sterling was hit with a lifetime ban by the National Basketball Association, whose owners may also vote to force him to sell his team.
The New York Mets boycotted a reporter from the New York Post; the reporter's story about the 285-pound pitcher Bartolo Colon's recent win included "LARDBALL" in the headline.
Follow Reason and Reason 24/7 on Twitter, and like us on Facebook. You can also get the top stories mailed to you—sign up here.