The Federal Government's Obamacare Exchange Is Still Far From Complete, and It's Way Behind Deadline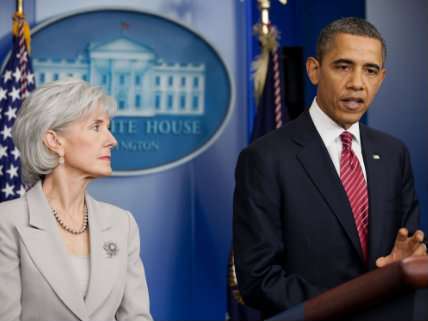 After last October's disastrous launch of HealthCare.gov, the federal health insurance exchange portal created under Obamacare, the Obama administration decided that some change, and perhaps even hope, was in order. In January, the administration fired the original exchange tech contractor, CGI Federal, and brought on a new firm, Accenture.
Normally, the federal contracting process is slow and arduous. But the administration needed to make the transition with a minimum of fuss. Partly that was to ensure continuity of service. But partly it was because the exchange project was still lagging far behind schedule. The back-end components that communicate with and make payments to health insurers—the "financial management platform"—were originally supposed to be finished before the site went live in October. But pre-launch delays kicked the work down the road. In November, during a congressional hearing on the botched exchange launch, a federal tech official revealed that between 30 and 40 percent of the system had not been completed. The expected completion date was revised and pushed back to January. But when January came along, and the administration decided to change contractors, the work still wasn't done. There was still no financial management platform in place to manage the law's complex network of subsidies and risk mitigation payments to insurers.
In a document justifying the rapid award of the new contract with Accenture, the administration warned that before long, this could be a huge problem. "Failure to deliver" the payment functionality "by mid-March 2014 will result in financial harm to the Government. If this functionality is not complete by March 2014, the Government could make erroneous payments to providers and insurers." Without a finished system, "the entire healthcare reform program is jeopardized." Missing the mid-March deadline would "significantly increase" a variety of risks for the program, and could "potentially [put] the entire health insurance industry at risk."
As an astute reader, you may notice that it is now the end of April. The mid-March deadline is long gone, and long blown. These crucial back end systems remain incomplete.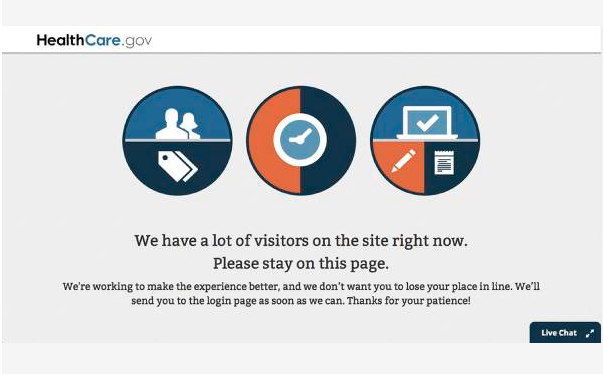 And, according to a report in Politico, the administration has no timeline in place for when they will be finished. Nor will anyone in the know say how much work has been done. Politico reports that federal health officials "refused to provide an update on just how much of the back end remains incomplete, the current issues they face and their latest timetable." Not exactly confidence inspiring, eh? 
For the time being, payments are being made based on estimates from insurers rather than actual tracking—basically, they're guesstimating. And they're going to continue guesstimating for a while. But eventually, at some point, everyone has to start dealing with reality.
The Obama administration posted a document earlier this month indicating that insurers will continue to be paid through an "interim" accounting process—pretty much a spreadsheet and some informed estimates—until at least September. When the permanent system eventually goes live, it could lead to a massive correction that either exposes taxpayers to more costs or puts pressure on insurance companies to raise prices.
The best-case scenario here is that the delay isn't actually that big a problem, at least not in the short term, and the administration's original warnings were misleading—perhaps intentionally, or perhaps unwittingly. Either way, it's not good: They either knowingly overstated the risk, or they still don't have a strong handle on many key technical aspects of the exchange system. 
But given those early warnings, and the serious trouble the administration and its tech vendors seem to be having making this part of the system work, it's still at least plausible that there are more serious tech messes coming in the near future. At minimum, I suspect, even if there are no major disasters, the federal health exchange system will continue to be rickety and unstable for a while to come.
And remember—compared to several of the still-malfunctioning state exchanges, the federal portal is actually on relatively sure footing.