A.M. Links: Hillary Clinton Says Benghazi 'Biggest Regret', John Boehner Mocks Republicans Over Immigration, Bill de Blasio Targets Fireplaces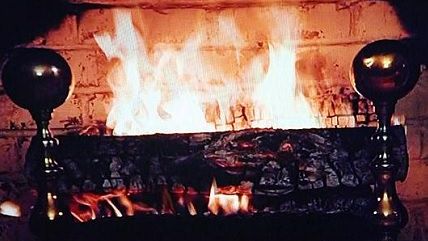 WPIX

Former Secretary of State Hillary Clinton said the 2012 terrorist attack in Benghazi was her "biggest regret."

House Speaker John Boehner mocked his Republican colleagues for being afraid to push for immigration reform because it's "too hard."
President Obama arrived in South Korea as part of his 9-day trip to Asia. He laid a wreath in a ceremony for soldiers who died in the Korean War and participated in a memorial for the victims of last week's ferry crash.
Secretary of State John Kerry warned Russia not to make an "expensive mistake" in Ukraine, while Ukraine's prime minister insisted Russia wanted to start World War 3.
New York City Mayor Bill de Blasio is proposing to ban new wood fireplaces and restrict the kind of wood already existing fireplaces can use.
A 700-page economics text about income inequality, Capital in the 21st Century, is now at the top of Amazon's best seller list. However, it has only garnered 57 reviews, suggesting a significant amount of buyers aren't finishing the book, or maybe even reading it.
Follow Reason and Reason 24/7 on Twitter, and like us on Facebook. You can also get the top stories mailed to you—sign up here.