Mets Mascot: Secret Service Threatened to Shoot Me If I Got Too Close to Clinton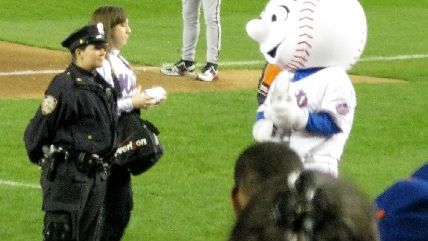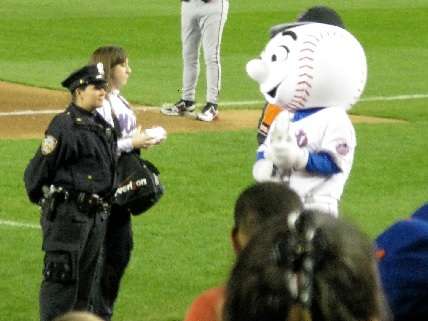 In 1997, this apparently happened, via the New York Daily News:
Secret Service agent threatened to put some high heat in the Mets mascot's oversized dome if he ventured too close to former President Bill Clinton during a 1997 game at Shea Stadium.

"We have snipers all around the stadium, just in case something were to happen," the agent warned. "Like I said, do whatever it is you normally do. But approach the President, and we go for the kill shot. Are we clear?"

AJ Mass, the man inside the Mr. Met outfit from 1994-97, recounted his brush with mortality (and perhaps immortality) in his new memoir "Yes, It's Hot in Here—Adventures in the Weird, Wooly World of Sports Mascots."
My high school math teacher once told us a story once about seeing President George H.W. Bush at Martha's Vineyard in Massachusetts, if I recall correctly. She had a video camera and said she told Secret Service she "just wanted to shoot the president." She said the agents told her it was a poor choice of words, but nothing else happened. A classmate of mine once yelled "shotgun" to call the passenger seat in a friend's car after leaving a diner where Joe Lieberman was campaigning in 2000. The Secret Service agent heard that too, but nothing happened.