A.M. Links: Kathleen Sebelius Resigning, Eric Holder Complaining, Hillary Clinton Ducking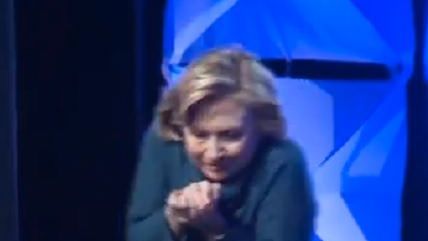 KTNV

A classified Senate report on CIA torture practices reportedly questions the practices' legal foundations and accuses the agency of not having kept track of its detainees or how many were tortured.

Health and Human Services Secretary Kathleen Sebelius will be resigning over Obamacare's poor roll-out, more than six months after that roll-out started.
At a speech to Al Sharpton's National Action Network, Attorney General Eric Holder insisted that criticism directed toward him and President Obama was "unprecedented, unwarranted, ugly and divisive," displaying an astounding lack of historical literacy even for a self-serving federal official.
The director of the Federal Air Marshal Service, Robert Bray, has resigned amid an investigation into his attempts to secure discounts and free guns for his officers' personal use.
American journalists Glenn Greenwald and Laura Poitras are returning to the United States for the first time since breaking the news of Edward Snowden's surveillance disclosures.
A woman who hurled a shoe at Hillary Clinton at a Las Vegas scrap recycling meeting was arrested, admitting to reporters she threw the shoe but declining to explain why.
A 6.1 magnitude earthquake in Nicaragua injured at least 23 people.
Follow Reason and Reason 24/7 on Twitter, and like us on Facebook. You can also get the top stories mailed to you—sign up here.