Egg Sandwich Costs Pennsylvania Taxpayers $75,000. State Can't Talk About It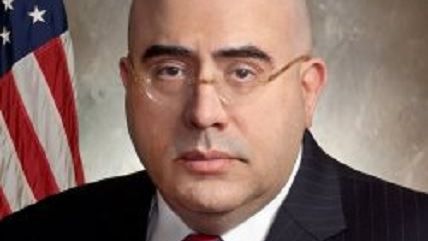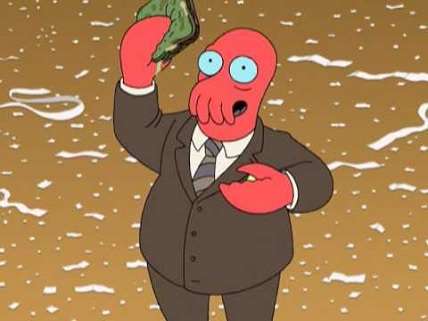 Pennsylvania's annual state budget is about $28 billion (PDF), so a settlement totaling $75,000 may not seem like a big deal, at least to those in charge of the state. But it should be a big deal to taxpayers. And no matter how trifling the amounts may appear to those who fatten themselves at the government trough, it's precisely that liberal approach to other people's money that most corrupts government.
So it was with Pennsylvania's former health secretary, Eli Avila, who became the target of a lawsuit claiming retaliation over an egg sandwich. Avila is long gone in Pennsylvania—he's now a health inspector in New York—but the state only reached a settlement over the lawsuit this week.
Via the Philadelphia Inquirer:
[Restaurant owner Richard] Hanna claimed that Avila pitched a fit and shouted, "Do you know who I am?" Later, he contended, the health secretary sicced city inspectors on his diner, Roxy's Cafe, and tried to block his bid for the Capitol cafeteria contract.

Avila denied the allegations. In court filings, he said Hanna had tried to serve him a "precooked" egg, which he said he told Hanna was unsafe and unlawful.

Their dustup occurred just weeks after Corbett had lured Avila, a physician and lawyer, from New York to join his administration and oversee a department with 1,700 employees and a $1 billion budget. Avila lasted a little more than a year, leaving in October 2012.

The dispute with Hanna outlasted his cabinet job.
It gets better. The settlement comes with a non-disclosure agreement, so state officials can insist they're barred from commenting on this waste of taxpayer money. And, the Inquirer notes:
The egg-sandwich incident was one of several that stirred scrutiny during Avila's tenure in Harrisburg. He also drew headlines for ordering special "Department of Health" windbreakers and badges for himself and his staff, and for a confrontation over a bloodmobile's blocking his parking space behind the Capitol.

Corbett, in a statement upon Avila's resignation, called the secretary "an asset" and praised his work as an advocate for children's health.
Wasting your money. For the children.