A.M. Links: Eric Holder Says He Can Do What He Wants, Medicare Paying Millions of Dollars to Thousands of Doctors, Russia Denies Planning Invasion of Ukraine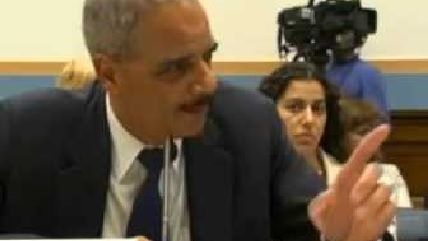 screen grab

At a hearing of the House Judiciary Committee, Attorney General Eric Holder insisted he had a "vast amount of discretion" in deciding which federal laws to enforce and how to enforce them.

In the first such data released in more than 30 years, Medicare is shown to pay out at least $1 million a year to 4,000 doctors. The average Medicare payout for a participating doctor is $77,000 a year.
Up to twenty students may be injured after reports of multiple stabbings at a Pittsburgh area high school.
Security researchers say they've found a massive breach of Internet security, which they have dubbed Heartbleed. Millions of passwords, credit card numbers, and other personal data may have been exposed for several years.
Brandeis University reversed its decision on awarding an honorary degree to the the Islam critic and women's rights activist Ayaan Hirsi Ali after facing criticism about the commencement speaker.
Follow Reason and Reason 24/7 on Twitter, and like us on Facebook. You can also get the top stories mailed to you—sign up here.