A.M. Links: Obama to Address Gender Wage Gap, UConn Defeats Kentucky, Human Ken Disses Human Barbie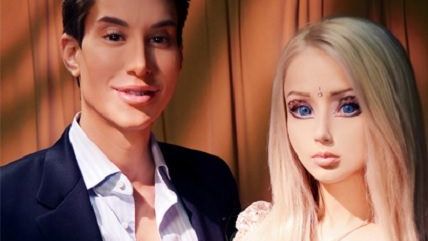 GQ

President Obama is expected to address the gender income gap today, while critics are likely to point out the gender wage gap among White House employees.

Army investigators say they believe Ivan Lopez's rampage at Fort Hood was a reaction to being denied leave and not due to mental illness.
Number 7 ranked University of Connecticut won the NCAA national championship against the University of Kentucky, on whose fans police in Lexington used tear gas.
A Dutch climate economics professor has left the United Nations Intergovernmental Panel on Climate Change, calling the panel's latest report "alarmist and apocalyptic."
Police in Ukraine have removed pro-Russian demonstrators from government buildings across the eastern portion of the country, while government officials blame Russia for instigating protesters.
Justin Jedlica, the "Human Ken," and Valeria Lukyanovca, the "Human Barbie," met for a photo shoot for GQ magazine. Ken called Barbie a "drag queen" while Barbie blamed "race mixing" for an increase in plastic surgery.
Today is the last day Microsoft is providing official support for the Windows XP operating system.
Follow Reason and Reason 24/7 on Twitter, and like us on Facebook. You can also get the top stories mailed to you—sign up here.