Here's George W. Bush's Portrait of Vladimir Putin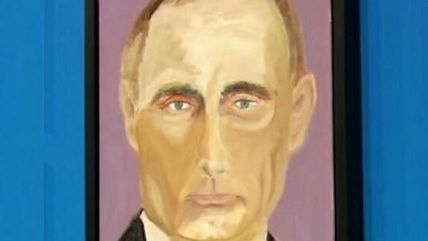 George W. Bush is exhibiting his paintings at the George W. Bush Presidential Library at Southern Methodist University in Dallas, Texas. Here's a screenshot of Bush's portrait of Russian strongman Vladimir Putin, via The Count: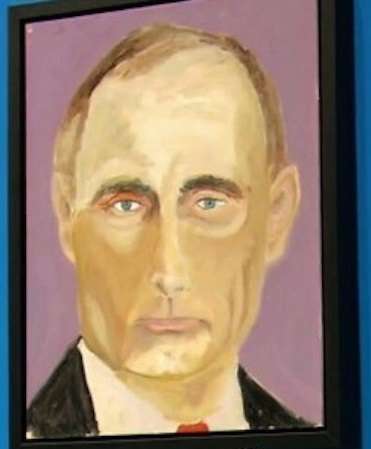 Bush's daughter, Jenna Bush Hager, is an NBC special correspondent. He spoke with her on the Today show, where the paintings premiered on air this morning. Bush told an anecdote about Putin making fun of his dog, Barney. On a visit to Russia, Bush was introduced to Putin's dog, described as a hound. Putin called his dog "bigger, stronger, faster" than Barney. The painting, the former president said, reflected that "interesting character."
Watch the Today show segment below: