NASA Breaking Ties With Russian Space Agency, Frames Choice as Between 'Fully Funding' NASA Program or Sending 'Millions of Dollars to the Russians'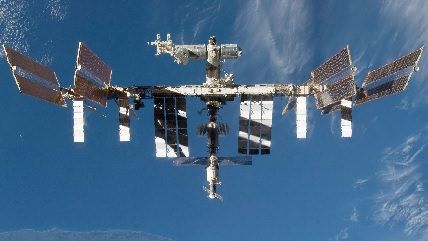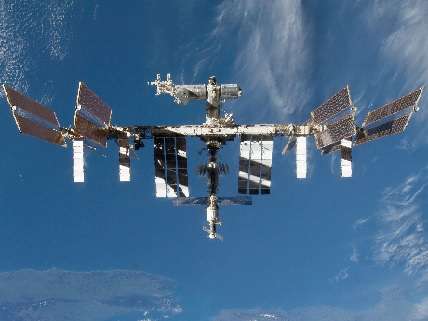 The National Aeronautics and Space Administration (NASA) wants to end its "reluctant co-dependence" with the Russian space agency Roscosmos, because of Russia's actions in Ukraine. Yesterday The Verge reported, based on an internal memo, that NASA had suspended all contact with Russian government officials but that operations surrounding the International Space Station (ISS) were excepted. NASA then issued a statement confirming the suspensions, reiterating its intention to continue cooperating on the ISS, and adding a pitch for the Obama administration. Via Google Plus:
NASA is laser focused on a plan to return human spaceflight launches to American soil, and end our reliance on Russia to get into space. This has been a top priority of the Obama Administration's for the past five years, and had our plan been fully funded, we would have returned American human spaceflight launches – and the jobs they support – back to the United States next year. With the reduced level of funding approved by Congress, we're now looking at launching from U.S. soil in 2017. The choice here is between fully funding the plan to bring space launches back to America or continuing to send millions of dollars to the Russians. It's that simple. The Obama Administration chooses to invest in America – and we are hopeful that Congress will do the same.
Richard Nixon announced NASA would be working on a space shuttle system in 1972. With the first flight in 1981, the program was supposed to operate for 15 years. It was scheduled for a 2010 retirement by George Bush in 2004, but Congress extended funding for flights through 2011. NASA's current plan has been to shift to commercial spacecraft, something Congress has been reluctant to do. NASA already relies on commercial spacecraft for supplying the ISS—will any company be interested in meeting the demand for ferrying astronauts to low Earth orbit absent the subsidies that NASA's "full funding" provides?
Check out Reason's February 2012 space issue here.