A.M. Links: Four Dead in Shooting at Fort Hood, Senate Committee Voting on Bush-Era Torture Report, Aliens Wouldn't Surprise Bill Clinton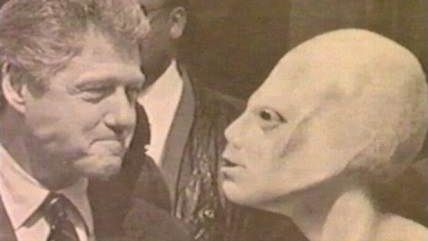 Weekly World News

A shooting at Fort Hood left four dead, including the gunman, and 16 injured. The shooter was identified as Ivan Lopez, an Iraq war veteran reported to have mental health problems.

The Senate Intelligence Committee, chaired by Dianne Feinstein (D-Calif.), is voting today on whether to declassify part of its report on the CIA's Bush-era interrogation techniques.
The former Pakistani President Pervez Musharraf may have been the target of an assassination attempt. A bomb exploded along the route on which Musharraf, who is in government custody on charges of treason, was being transferred.
The son of former Soviet Premier Nikita Khruschev, an American citizen, says Russia will never return Crimea and that his father transferred the region to Ukraine only for "logistical" and "symbolic" reasons.
Bill Clinton told Jimmy Kimmel last night he wouldn't be surprised if aliens visit Earth one day.
Courtney Love insists a musical about Kurt Cobain is "very likely to happen."
Follow Reason and Reason 24/7 on Twitter, and like us on Facebook. You can also get the top stories mailed to you—sign up here.