A.M. Links: President Says Obamacare Debate Over, D.C. Mayor Loses Democrat Primary, Monorail Proposed for Nashville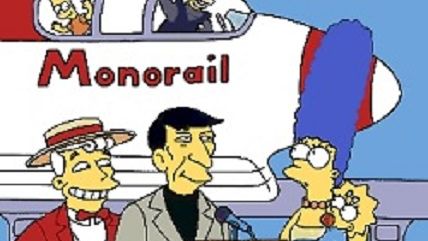 "The Simpsons"/Fox

A recent poll shows Obamacare's approval at 49 percent, a new high for the unpopular program. Forty-eight percent disapproved. Nevertheless, President Obama says now that open enrollment is sort of closed, the debate over Obamacare is over.

Boston Red Sox hitter David Ortiz was likely paid by Samsung to take a selfie with President Obama. The photo is already being used for promotional purposes.
D.C. Mayor Vincent Gray lost the Democratic primary yesterday to Councilwoman Muriel Bowser. Grey had been accused of ethics violations for most of his one term in office.
A Republican state senator wants to build a monorail along I-24 in Nashville, Tennessee.
A magnitude 8.2 earthquake hit off the coast of Chile; no tsunami is expected.
The Boondocks creator Aaron McGruder won't be involved in the fourth and final season of the Adult Swim show.
A new study suggests scientists may have significantly overestimated the amount of water present on the moon.
Follow Reason and Reason 24/7 on Twitter, and like us on Facebook. You can also get the top stories mailed to you—sign up here.