Rep. Ryan Reveals Latest Budget Plan, Mudslide Death Toll Rises, NATO Suspends Cooperation with Russia: P.M. Links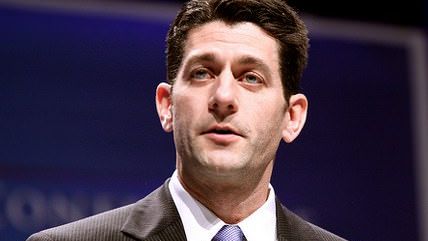 (Gage Skidmore / Foter / CC BY-SA)
Credit: Gage Skidmore / Foter / CC BY-SA

Rep. Paul Ryan (R-Wis.) has introduced the latest Republican plan to balance the budget, calling for $5 trillion in reduced spending over the next decade, and of course, the repeal of the Affordable Care Act. Read more about the proposal here.

The death toll for the mudslide in Washington state is up to 27. There are still 22 people believed missing in the slide.
Mississippi's Supreme Court has tossed out the capital murder conviction of a woman on death row since 2000 and ordered a new trial. She's convicted of killing her husband, but it's possible her son is responsible.
NATO is suspending cooperation with Russia over its annexation of Crimea. NATO Secretary General Anders Fogh Rasmussen said Russia's actions were "the gravest threat to European security in a generation and it challenges our vision of a Europe whole, free and at peace."
The Pentagon says there were no U.S. military casualties in Afghanistan for the month of March. It's the the first casualty-free month there since January 2007.
Airbnb, the home-as-hotel rental connection service, will start paying hotel taxes of 14 percent in San Francisco. This follows news they'll also start paying taxes in Portland, Oregon.
Follow us on Facebook and Twitter, and don't forget to sign up for Reason's daily updates for more content.