'It Would Be Devastating to Your Islands.' Anti-Marijuana Activists Say They're Not in Hawaii to Villify Marijuana, But…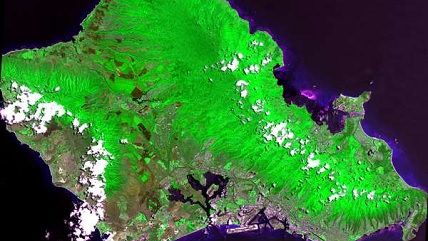 This week, the anti-marijuana group Smart Approaches to Marijuana (SAM) is peddling its talking points at a "drug summit" in Hawaii, warning of "big marijuana" in a state where medical marijuana is regulated. According to a special narcotics agent from the state that joined the summit, the state legislature apparently saw more than 60 bills related to marijuana presented this session. Only four made it out of committee; those dealt with expanding who could recommend marijuana for medical use, preventing evictions for being a medical marijuana card-holder, and setting up task forces. It makes SAM happy. From The Garden Island:
John Redman, executive director of Californians for Drug-Free Youth and a member of SAM's national team, said his intent is not to vilify marijuana, but to encourage a real discussion of unintended consequences before reforms or legalization is considered.

"We are really pleased after talking to legislators to see that Hawaii is taking a very careful and cautious look," Redman said. "That is difficult for them because they are getting such political pressure from people that want to legalize it and form a commercial industry here. I think that would be devastating to your islands."
For the narcotics agent at the summit, Keith Kamita, the legislative kibosh on legalizing marijuana wasn't enough. "Decriminalization is dead, and legalization is dead, but we still have the resolutions," he lamented. Six different bills to regulate or legalize marijuana didn't pass committee.
The Hawaii legislature is dominated by Democrats. There are only eight Republican members, and just one in the state senate.