A.M. Links: Obama Meets With Pope, Senate Democrats Want to Introduce Obamacare Fixes Ahead of Election, Dwarf Planet Detected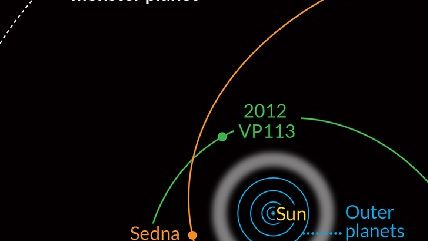 Gizmodo

President Obama visited Pope Francis at the Vatican. He said the pope's message challenged him and others on economic and social issues, but focused his remarks largely on the former, where the two have more in common.

Senate Democrats worried about their party's prospects in the November midterms are planning on introducing "principles" and legislation to fix Obamacare.
Gov. Chris Christie (R-N.J.) says the George Washington Bridge scandal he's been embroiled in since the beginning of the year isn't changing his thinking on running for president, but that he doesn't want to make a decision until the last possible moment.
The Moro Islamic Liberation Front (MILF) has signed a peace deal with the government of the Philippines. MILF is the largest Muslim rebel group in the country.
The Wu Tang Clan plans to press just one copy of its "secret album" Once Upon a Time in Shaolin, take it on tour, and then try to sell it for seven figures.
A new dwarf planet discovered in the inner Oort Cloud is renewing speculation about a giant Planet X beyond the orbit of Pluto.
Follow Reason and Reason 24/7 on Twitter, and like us on Facebook. You can also get the top stories mailed to you—sign up here.