Obama Brushes Off Idea of Russia as Threat, US Accepts Ruling on No-Fly List Problems, IRS Classifies Bitcoins as Property: P.M. Links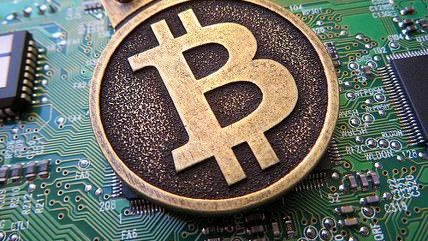 (btckeychain / Foter / CC BY)
Credit: btckeychain / Foter / CC BY

President Barack Obama, speaking in the Netherlands, brushed off the idea that Russia is America's top geopolitical foe and called Moscow a "regional power."

The United States will not appeal a court's ruling that it failed to appropriately offer due process when it incorrectly added Malaysian architect Rahinah Ibraham to the no-fly list over mistaken suspicion of terrorist ties.
A Florida prosecutor officially said today that an FBI agent was justified in fatally shooting Ibragim Todashev during an interview last year. According to the report, the alleged friend of deceased Boston Marathon bomber Tamerlan Tsarnaev threw a coffee table at an agent and attacked him with a pole after admitting involvement with a triple homicide in Massachusetts. The Department of Justice also cleared the agent.
Terrible bureaucratic behavior from a charter school, but apparently resolved quickly. Kamryn Remfro, 9, shaved her head in support of a friend battling cancer. This was ruled to be a violation of Caprock Academy's dress code in Colorado. The school booted her, but then quickly changed its mind and let her back today. School officials are holding a meeting to review the incident.
The IRS is classifying bitcoins as property and "tax principles applicable to property transactions apply to transactions using virtual currency." Virtual currency is also subject to the appropriate taxes when used to pay employees or contractors.
The United Nations human rights commissioner has condemned the mass death sentences handed down to 528 Muslim Brotherhood members in Egypt as a breach of international human rights laws.
Follow us on Facebook and Twitter, and don't forget to sign up for Reason's daily updates for more content.