Canadian Man Apprehended by Mental Health Authorities After Spending a Few Days Giving Away Money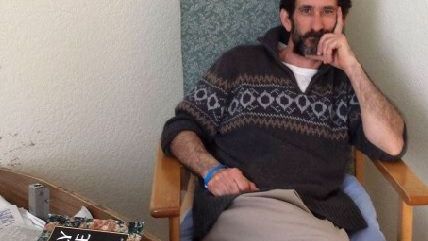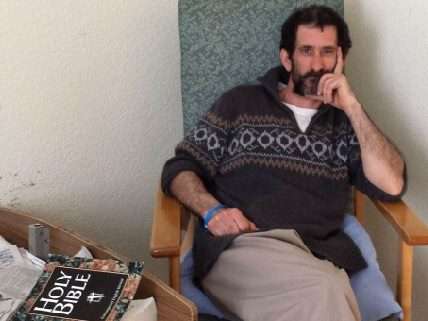 Richard Wright spent last week giving away silver coins and CA$50 and CA$100 bills across Halifax, Nova Scotia. He was reportedly stopped by police for a "wellness check" shortly after driving back to his hometown, Charlottetown, Prince Edward's Island, about 200 miles away. According to The National Post:
"They think he is sick and has mental issues … but I know he does not," wrote Mr. Wright's teenaged daughter, Chelsey, in a Sunday night Facebook post.

Since Thursday, she wrote, her father has been held in the psychiatric ward of Charlottetown's Queen Elizabeth Hospital, all because "he had some extra money so he decided to share it around with some homeless and needy people in Halifax and Dartmouth."

And strangely, Mr. Wright was hospitalized in P.E.I. only hours after his mental condition had been given a pass by Halifax psychiatrists.
Wright was stopped by cops in Halifax earlier, and police called for a "Mental Health Mobile Crisis Team." Police admitted he wasn't breaking any laws and said they let him go.
The local Metro in Halifax reported last week about the "mystery man" who was going around town giving away money. Witnesses and recipients described him as dressing normally, often telling them to thank God or "pay it forward." At least one pair of recipients attributed statements about the "one percent" and taking the wealth back to the mystery man, revealed as Wright in this week's reporting.
Various commenters at The National Post pointed out that the Canadian prime minister, Stephen Harper, and politicians in Ottawa and provincial capitals could be committed for "handing out money without a good reason" as the top post there puts it.
The mental health authorities in Prince Edward's Island insist Wright could not have been committed without two physicians believing he could harm himself or others. Though the health department says it's restricted by privacy guidelines in what it can share about the Wright case specifically, a spokesperson told The Post that patients in their system are there "because they can benefit from the care that we provide."
h/t Juice