A.M. Links: Senate Intelligence Committee Investigating CIA for Spying on It, Obama Approval Ratings at New Low, Monocles Making a Comeback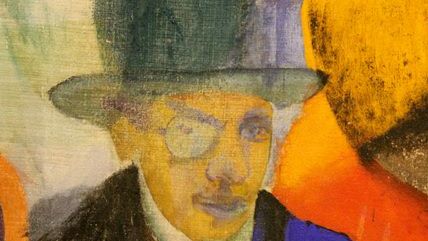 Renaud Camus/flickr

The Senate Intelligence Committee is investigating whether the CIA has been spying on it, according to committee chair Dianne Feinstein, an intelligence community booster.

President Obama's approval rating is at a record low 38 percent according to a new Fox News poll.
The White House is working on imposing sanctions on Ukrainian and Russian officials, other people, and organizations it finds responsible for undermining democracy in and the sovereignty of Ukraine. It has not identified anyone specific so far.
A U.S. drone strike accidentally killed four Afghan soldiers, according to the NATO coalition in the country.
Four men in their early 20s were reportedly convicted in Nigeria of having gay sex and whipped publicly in an Islamic court.
The monocle is apparently making a comeback, with hipsters.
Follow Reason and Reason 24/7 on Twitter, and like us on Facebook. You can also get the top stories mailed to you–sign up here