A.M. Links: Private Sector Creates 139,000 Jobs in February, Russia Says Soldiers in Ukraine are "Self-Defense Forces", Lindsay Lohan Getting OWN Reality Show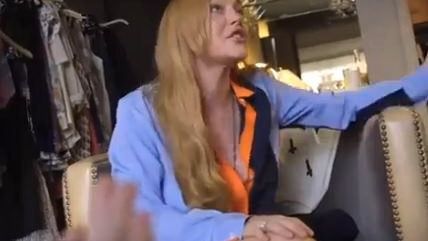 OWN

The private sector created 139,000 jobs in February, according to payroll processor ADP.

John Kerry is set to meet with the Russian foreign minister, who claims unmarked soldiers in Ukraine are Crimean self-defense units over which his country has no control.
A judge in New Jersey ruled against an 18-year-old suing her parents, including a former police chief, for more financial support. She moved out of her home, suing her parents with help from a county freeholder. The judge did rule the teen's parents had to keep her on their health insurance and couldn't liquidate any college savings accounts they set up for her.
A new study published this week claims eating meat and cheese could be as dangerous as smoking.
The internet of sky things is coming; Facebook is interested in buying a drone maker while Google is working on balloons to deliver internet access to remote areas.
Illegal downloads of 12 Years a Slave have tripled since it won an Oscar for Best Picture.
Lindsay Lohan is getting her own reality show on the Oprah Winfrey network.