NEA Turns on Common Core, Colo. Making Bank on Marijuana, New York Limits Police Lying: P.M. Links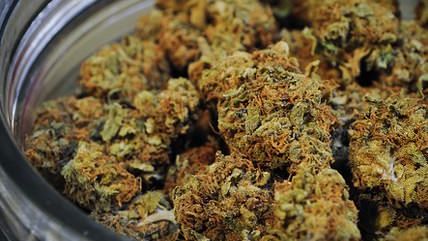 (Dank Depot / Foter / CC BY)
Credit: Dank Depot / Foter / CC BY

The National Education Association, the large, powerful teacher's union, has turned against Common Core standards for public schools. The president says some standards need to be rewritten with teacher input.

The governor of Colorado expects the state to bring in more in tax revenue from marijuana sales than initially expected, which means they just can't wait to spend it on government programs.
Ahmed al-Darbi, a Guantanamo Bay prisoner from Saudi Arabia, has pleaded guilty to helping plan a suicide bombing off the cost of Yemen in 2002 that struck a French tanker, killing one.
Oregon's attorney general has joined Virginia's by refusing to defend the state's ban on gay marriage recognition.
New York's top court ruled that police lied too much to draw out confessions in two separate interrogations, and the statements were tossed out.
Pussy Riot has released the video they shot yesterday at the Sochi Olympics, which includes them being attacked by Russians.
Follow us on Facebook and Twitter, and don't forget to sign up for Reason's daily updates for more content.