CBO Tallies Jobs Lost with Minimum Wage Hike, Snowden Honored by Glasgow University, Bitcoin ATMs Set to Debut: P.M. Links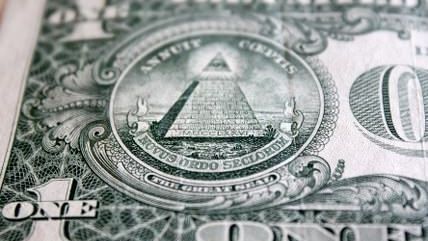 (MoneyBlogNewz / Foter / CC BY)
Credit: MoneyBlogNewz / Foter / CC BY

The Congressional Budget Office estimates that a $10.10 minimum wage could result in a loss of as many as 500,000 jobs (or even more). But for those who don't lose their jobs, 900,000 could be lifted above the basic poverty threshold.

Glasgow University students elected Edward Snowden to represent them as student rector.
Former Democratic U.S. Rep. Melvin Jay Reynolds, who lost his seat decades ago due to a statutory rape conviction, is under arrest in Zimbabwe for allegedly possessing pornography and violating immigration laws.
The first American bitcoin ATMs are set to debut this month in Seattle and Austin, Texas.
Get Reason.com and Reason 24/7 content widgets for your websites.
Follow Reason and Reason 24/7 on Twitter, and like us on Facebook. You can also get the top stories mailed to you—sign up here. Have a news tip? Send it to us!