These 28 Republicans Voted to Suspend the Debt Ceiling Until 2015
Vast majority in some position of House leadership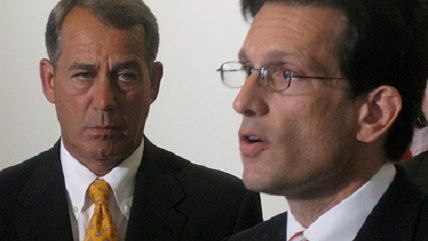 (Talk Radio News Service)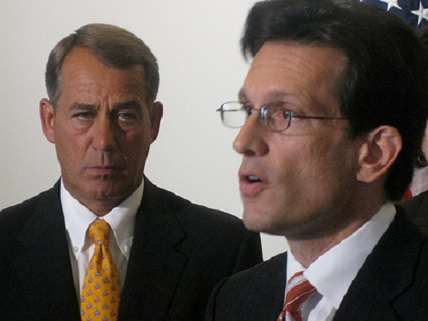 The bill to suspend the debt ceiling through March of next year is listed in the House roll call votes as a bill to "designate the air route traffic control center located in Nashua, New Hampshire, as the Patricia Clark Boston Air Route Traffic Control Center." Last night it passed by a vote of 221-201, with the support of just 28 Republicans. They were:
John Boehner (OH)
Ken Calvert (CA)
Dave Camp (MI)
Eric Cantor (VA)
Howard Coble (NC)
Chris Collins (NY)
Charlie Dent (PA)
Mikd Fitzpatrick (PA)
Michael Grimm (NY)
Richard Hanna (NY)
Doc Hastings (WA)
Darrell Issa (CA)
Peter King (NY)
Frank LoBiondo (NJ)
Kevin McCarthy (CA)
Buck McKeon (CA)
Pat Meehan (PA)
Gary Miller (CA)
Devin Nunes (CA) –
Dave Reichert (WA)
Hal Rogers (KY)
Peter Roskam (IL)
Ed Royce (CA)
Jon Runyan (NJ)
John Shimkus (IL)
Chris Smith (NJ)
David Valadao (CA)
Frank Wolf (VA)
The list includes the House Speaker (who's head the Senate Conservatives Fund has called for), the House Majority Leader, the House Majority Whip, six committee chairs, 12 subcommittee chairs, and two subcommittee vice chairs. Just five of the 28 Republicans appeared to have no leadership position in the House. The 28 Republicans came from 11 states, eight were from California. Just two of the Republicans, Howard Coble and Frank Wolf, have announced they're retiring this year, while Peter King says he's running for president. None of the 28 Republicans are in races considered "toss-ups" for 2014 at the Cook Political Report, but three are just in the "leans Republican" category.